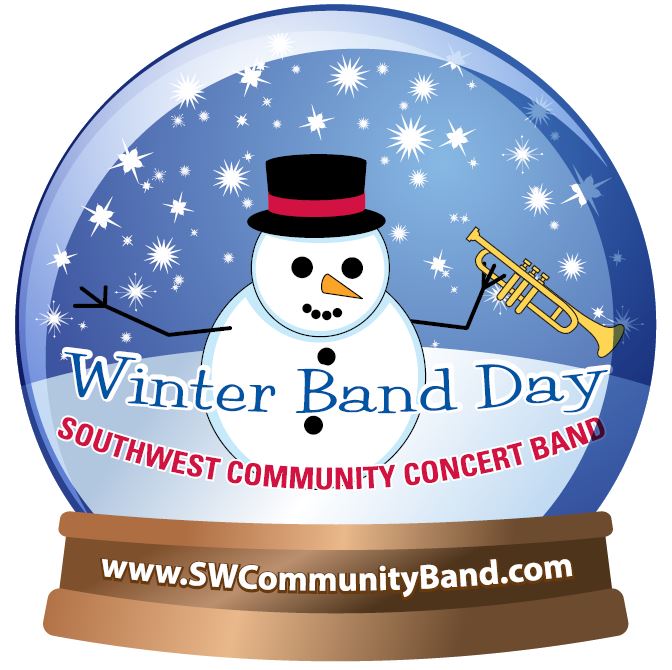 Winter Band Day is an outreach program presented by the Southwest Community Concert Band. The purpose of this event is to provide students with the opportunity to enjoy music in a festival format without the stress of an audition.

Eligibility is open to students of all ability levels in grades 6-8 who currently participate in their school band program and have had at least (1) one full year of playing experience.

This one-day event offers a unique opportunity to learn and perform new and challenging music. Students will gain a sense of accomplishment and meet new friends.

All are welcome to partake in this fun, non-competitive day of making music for the sake of music.
Participation open to grades 6th thru 8th *
No auditions required, open to all ability levels
All music will be provided for Winter Band Day
Sectional Rehearsals
Pizza & Pop lunch provided
Free Concert with all Winter Band Day participants
*Must have completed (1) one full grade of school band program or lessons.
Band Day Information
Date: Sunday; February 5, 2023

Location: Civic Center
14750 South Ravinia Avenue; Orland Park

Cost: Registration fee is $35 per student
Cancellation Fees: No registration fees will be refunded
after 14 days prior to the event
Any questions can be directed to the Band voicemail (815) 293-7259 or Jim Valtman at (630) 728-1130
Winter Band Day includes: Ensemble Rehearsal, Pizza/Pop lunch & Finale concert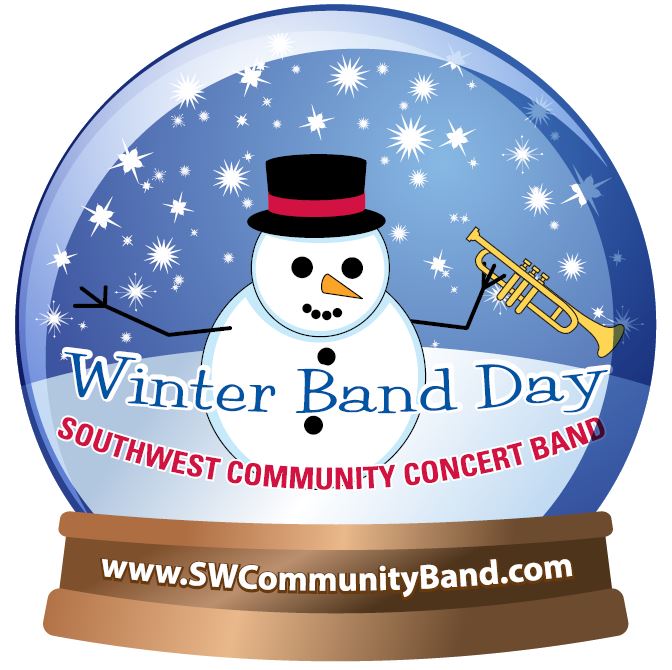 Downloadable pdfs
Mail-in Registration Form and Liability Waiver - Please complete both pages (must be postmarked by Jan. 28, 2023)
Mail-In GIFT CERTIFICATE Registration and Waiver; please complete both pages for gift certificate registrations
Liability Waiver (Online and Brochure Registrations submit this at the event)
Event Agenda, Checklist and Map
Winter Band Day Registration
Online Registration for Winter Band Day is now CLOSED



Walk-in registrations

are welcome the day of the event.
- Complete the mail-in registration / Liability waiver form and bring them to the event.


- Download our Agenda / Map / Event Checklist for details to ensure that you come
to the event prepared to fully participate.
*The concert is free for the families and friends of all Winter Band Day participants.
*Gift Cards / Sponsor Gift Card will be available for next year's event.